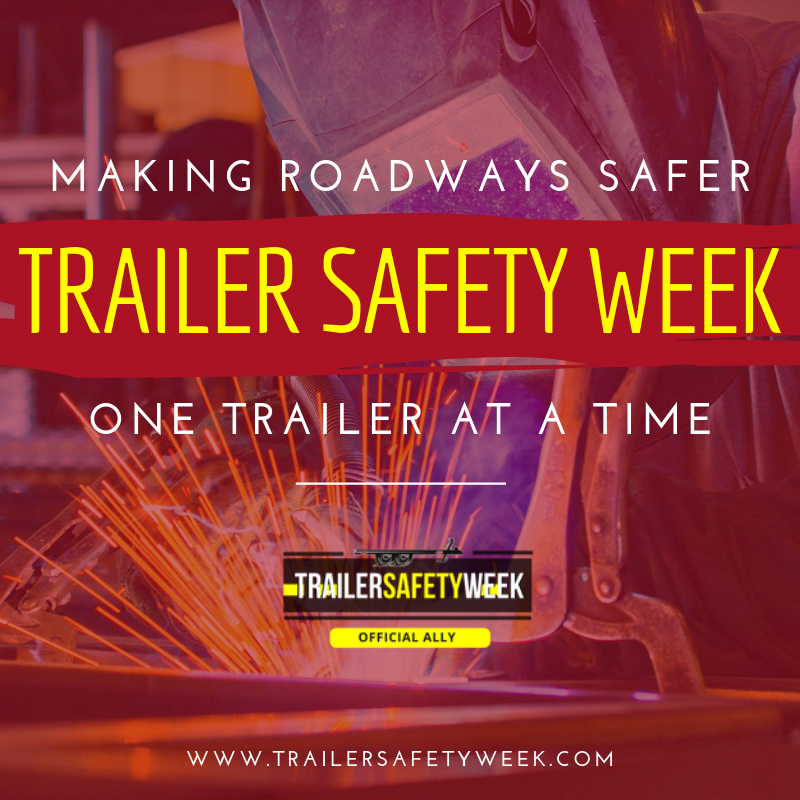 June 2-8, 2019 is Trailer Safety Week, and Pace American is proud to be an official ally! With so many people using trailers across the United States, from personal to commercial use, it's important to understand the ins and outs of proper trailer towing. This includes maintenance, loading, storage, and related topics. And as a manufacturer and supplier of trailers across the country, we stand behind Trailer Safety Week's mission "To improve the safety of the nation's roadways by raising trailer safety awareness through education of end users, dealers, and manufacturers on safe trailering practices."
Produced by the National Association of Trailer Manufacturers (NATM), Trailer Safety Week helps with topics across the towing spectrum, including driving tips, hitching, loading, tow vehicle/trailer pairing, components, cargo securement, maintenance, and more.
So, what's all involved in Trailer Safety Week? Well, here's what they have to say:
Trailer Safety Week is an annual event that features two distinct parts: onsite facility events hosted at registered trailer manufacturers and a nation-wide marketing of printed and online resources to trailer dealers across the nation. For onsite events, trailer dealers are invited to attend, tour the facilities and learn about the educational resources that are available to distribute to customers.
Over the years, we've written plenty of blogs geared towards general trailer ownership, but we've also written quite a few pieces for your trailer safety checklist, including the following:
And while June 2-8, 2019 might be Trailer Safety Week, that doesn't mean we're not focused on safety the rest of the year. So, to make sure you can always find proper trailer towing safety tips, you can reach out to your local Pace American dealer, who will answer any questions you may have.
If you have a trailer safety tip of your own, make sure to visit our Facebook page and use the hashtag #trailersafetyweek! And, no matter what you tow, thanks for taking your hauling seriously and we wish you safe travels.
You can learn all about Trailer Safety Week right here.
To get in contact with Trailer Safety Week, you can call 785.727.4433 or email them at TrailerSafetyWeek@natm.com