OPTIONS, UPGRADES, AND SOME INGENUITY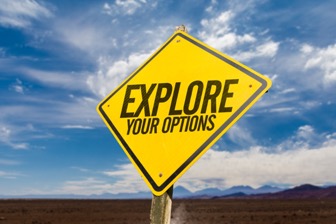 If you head to Pinterest, you'll find countless homemade customizations that have been implemented to enclosed trailers. From integrated bathrooms to wall-to-wall workshops and even tiny homes, the uses for enclosed cargo trailers are nearly endless. At Pace American, we like to give our owners a head start with a lineup of cargo trailer options that come straight from the manufacturing floor. 
Extensive Trailer Options
Now, we could list all the options available to Pace trailer customers, but that would be a bit much for those reading this blog. So instead, we'll focus on the main categories you can expect to find.  
Electrical: With Pace American, you have the power. Well, access to power, that is. From numerous receptors and switches to entire service panels, you can run a shop or business from your trailer.  
Fenders: The road can be a rocky place, so we offer plenty of fender styles to accommodate tandem axles, spread axles, and more – many with ATP to offer even more protection. 
Lights/Reflectors: You need lights? We've got lights. Strip lights, dome lights, market lights, LED lights, quartz lights, and porch lights. Oh, and license plate lights, DOT tape (like a light), scene lights…  
Winches: Choose from two winches to help you load vehicles into your trailer, including a ramp door with winch assist mounted to the wall and a recessed winch compartment that keeps it out of sight. 
Tie Downs: You've got the trailer, you've got the cargo, you've loaded it up, and now you're ready to hit the road. But wait! With the E-tracks and D-rings you can add, you can ensure your cargo stays put. 
Front & Rear Doors: You name it and Pace probably has it. You can opt for a 36" ramp extension perfect for car haulers, as well as a sliding ramp extension for those with low profiles. 
Couplers/Jacks: Stability is the name of the game. That's why you have options for five different jacks, three couplers, two hitches, and hydraulic landing gear to ensure a secure setup to and at locations. 
Tire Accessories: Tires are kind of important when you're talking transportation. So, keeping them in prime condition is essential. You can store spares, keep them covered, add chocks, and more. 
Side Doors: When you need to get in and out of an enclosed trailer, you don't always want to head in through the ramp. Instead, choose from single and double side doors, each with options for security. 
Access Doors/Windows: Need access to fuel a vehicle? Want to keep smaller equipment at the ready? Or, maybe you want a classic vending trailer window? Find all that, and more, in Pace's trailer options. 
Exterior: Exterior sure covers a lot of ground. Kind of like our trailers. Here, we're talking everything from showers to ladder racks, spigots, paint options, and too much more to even hint at. 
Vents: These offer exactly what you'd expect. Which is a good thing. Add more air flow to a humid day and help limit chemical smells that can accumulate with any jobsite with multiple vent options. 
Interior: Like exterior, this category covers a lot of ground. But, it's definitely the most impressive. Here, you'll find options for drawers, sinks, bed lifts, benches, tables, and bears, oh my! Okay, not the bears. 
Frame: These frames are doing a lot of the heavy-lifting… pun intended. If you want a porch option for your vending trailer, you've got it. Want a car lift (or stackable option)? You've got that, too. 
Cabinets: You can never have too many cabinets, especially when it comes to a mobile workshop or concession stand. You can choose from standard cabinet displays or go down a fully custom route. 
Flooring/Walls: Enclosed trailer flooring options are a thing of beauty. Not only do they give you control over your trailer's look, they can also give you extra traction (ATP/Coin/etc.) when you need it most. 
Heat & Air/Generators: Going for a more specialized trailer? What about a long haul? You can add A/C, heat, generator space, and even add an extra propane tank or two for those niche jobs. 
Wheels/Tires: Much like the paint job, your choice of wheels and rims can really take your trailer to a whole other level. While there's always a classic white or black, we're partial to the slick Turismo style. 
You can always get as custom as you want by contacting your local Pace American dealer.