Pace American® helped sponsor an emotional support animal (ESA) – in this particular instance, an emotional support dog. The dog has been named PACE.  Named in recognition of Pace American® Trailers. PACE the Dog has recently found a new home with a veteran through an organization called: St Joseph County Veterans Affairs ESA Dog Program & their team efforts with Paws with a Cause.  General Manager of Pace American® – Brent Sheehan (shown below w/ Stoney Summey – Director of Veterans Affairs in St. Joseph County, MI), was able to present a donation to sponsor PACE the Dog to be trained and to go towards a veteran where PACE the Dog would be able to provide emotional support as needed to its new veteran homeowner at the end of last year (2021).  
Here at Pace American® Trailers, we are very proud and excited to see that PACE the Service Dog has found a forever home with a Veteran who cherishes her with much love, attention, and care.  Thank you to St. Joseph County Veteran Affairs ESA Dog Program for the opportunity to sponsor an Emotional Support Dog that will help and support Veterans.  This has truly been a blessing for everyone involved.  Thank you to Nicole Ernsberger – Emotional Support Dog Trainer for PACE the Dog.  Every once in a while, PACE the Dog makes his way over to our facilities and brings a lot of joy, love, and smiles to our facility here at Pace American® .  Absolutely an amazing opportunity to be a part of this program.  Thank you.
Official Informative Website for Veterans to find an application and for Donors: www.mivetk9coalition.com 
PSA for St. Josephy County Veterans Affairs ESA DOG PROGRAM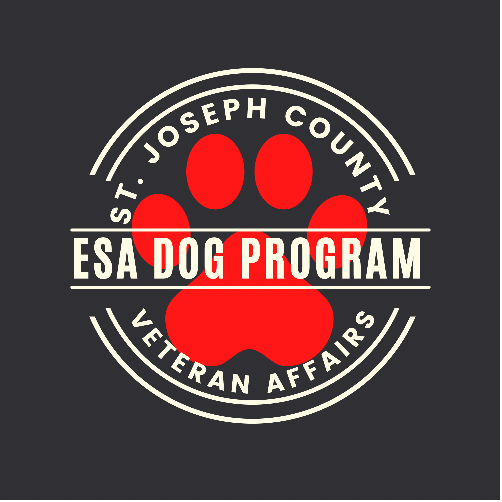 Roughly 20 veterans die by suicide every day, and St Joseph County Veterans Affairs ESA Dog program is determined to change that. ESA Dog program exists because of a fierce dedication to saving the lives of veterans. This program is backed by scientific research and empowers veterans who fought for our freedom to live a life of dignity and independence. Participants in our program are able to live a life that they previously did not think was possible. Many have reunited with their families, gone back to school, found renewed enjoyment in life, and significantly reduced their medications.
This program is designed to support our Military Veterans and their emotional needs, as well as our well-trained animal in finding a great forever home. … Each veteran will meet with our certified ESA instructor who will review the training plan and provide the veteran with the tools and support needed for this journey.
Our dogs begin their journey at Paws with a Cause. 
Meet Juliet: St Joseph County Veterans Affairs Facility Dog.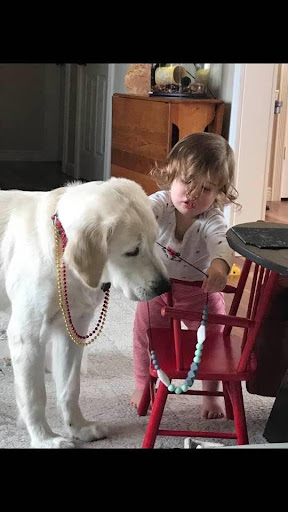 FACILITY DOGS
Facility Dogs, like JULIET, are working dogs specifically trained to help more than one person in facilities like schools or hospitals. Unlike assistance dogs that serve one person, professionally trained facility dogs work with a trainer or handler to serve multiple people who need social interaction, recovery motivation, comfort, and/or a feeling of safety. Juliet works in the Veterans Affairs Office in St Joseph County MI. located in the historic courthouse in Centreville MI. 
Meet Lima: Veteran Service Dog: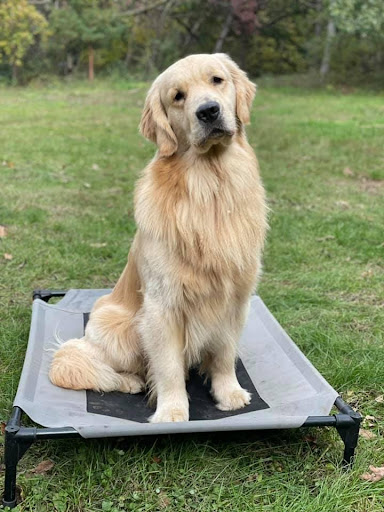 SERVICE DOGS
St Joseph County Veterans Affairs Service Dogs are custom trained to assist people with physical disabilities affecting one or more limbs. Service Dogs can enhance a person's independence by helping with tasks such as pulling a wheelchair, opening doors, turning light switches on/off or picking up objects as small as a dime. If a client falls, the dog can even act as a brace to help them up.
Our program trains Service Dogs to assist people who have Prosthetics, Multiple Sclerosis, Muscular Dystrophy, Rheumatoidal Degeneration, ALS, Cerebral Palsy, spinal cord injuries and many other conditions affecting a person's mobility or strength.
In addition to performing tasks related to a physical disability, a Dog can also be trained to assist with tasks related to a seizure disorder or hearing loss.
EMOTIONAL SUPPORT ANIMAL
Meet Kilo: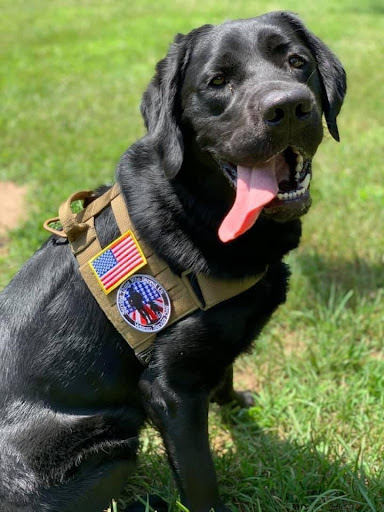 At St Joseph County Veterans Affairs, we believe in harnessing dogs' innate desire to work, their amazing love and devotion, and their intelligence. These dogs are trained to work as "Emotional Support Animals (ESA)" or "Emotional Support Dogs". providing comfort and support. 
Our program is funded through grants and donations if you would like to make a donation to make it possible for a Veteran to be paired with a dog. Please send a check to St Joseph County Veterans Affairs C/O ESA Program, P.O. Box 189, Centreville MI 49032
---
Nicole Ernsberger – Emotional Support Dog Trainer for PACE the Dog
Official Informative Website for Veterans to find an application and for Donors: www.mivetk9coalition.com